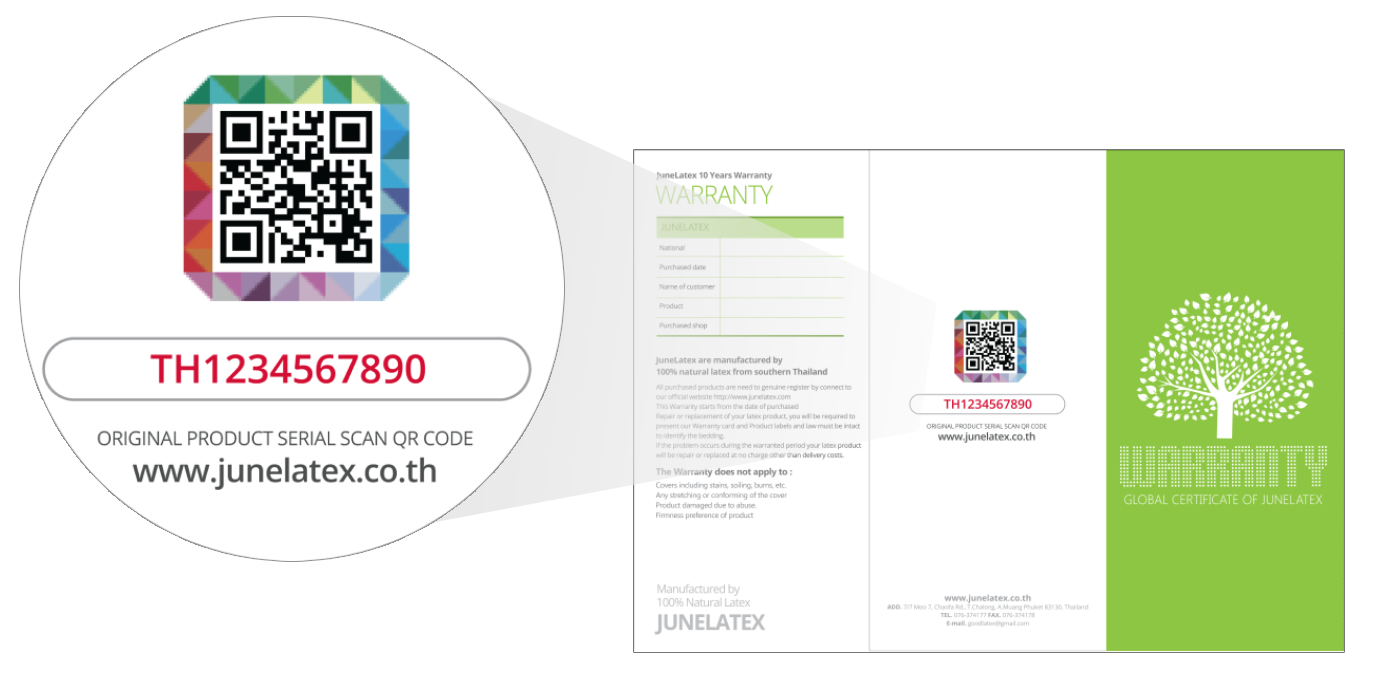 June Latex is a manufacturer and distributor of natural Thai latex. All the products of the company are strictly tested, therefore June Latex is Thai distributor supplying only high class latex products. June Latex takes into account consumers' interests and rights and guarantees the quality of its products.
1. These products are subject to strict control and quality assurance.
2. In case of defect occurrence during the warranty period under normal use
of the product by the consumer the company provides 100% replacement .
3. In case of expiry of the guarantee period services are provided for an additional fee.
4. When requesting for services regarding product quality present this warranty card.
5. This card is to be filled in and kept by the consumer.
The providing of services is available after entering information on the site in accordance with the warranty card.
6. Keep the card carefully, re-issue of the card is not available.